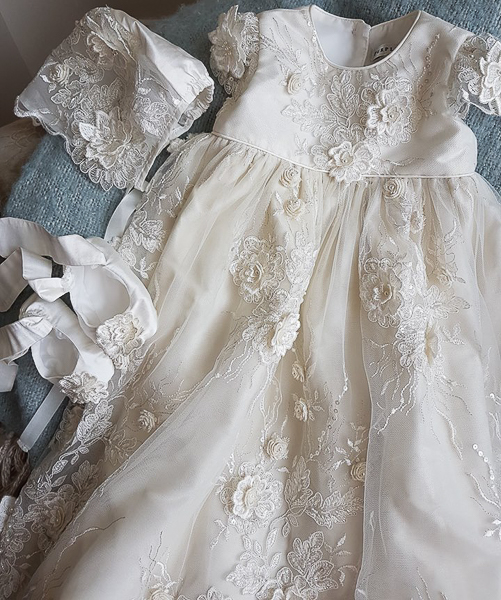 Enchanted christening gowns, adorable christening dresses, our girls christening and special occasion wear will impress!
Opulence, luxury, simplicity or modern, our baptism gowns and dresses are handcrafted by expert artisans and are of the highest quality.  Antique inspired laces, beaded embellishments, floral appliques adorn our beautiful christening gowns and dresses.
Our European collection features the latest trends in girls baptism  and special occasion wear.
Call us today on 0422143534 to discuss your little girls christening or special occasion gown or dress or you can make an appointment to visit our Brisbane showroom.